News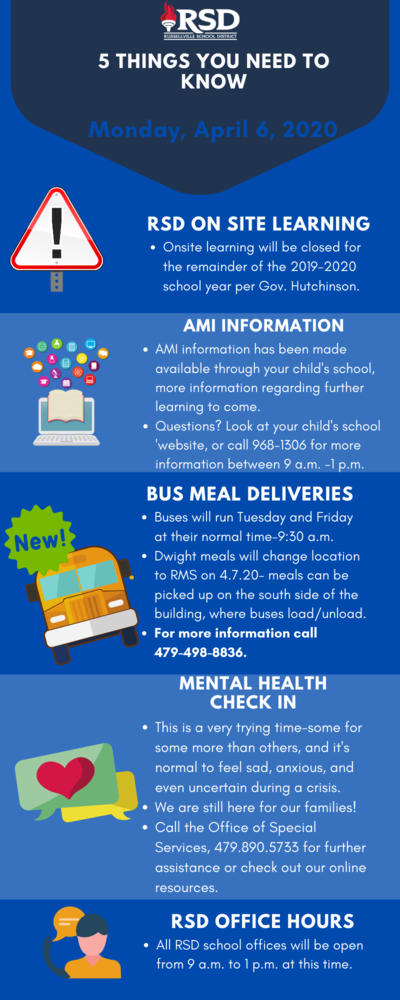 Good Monday afternoon RSD, here are Dr. Gotcher's 5 things you need to know for today: 1. Governor Hutchinson announced in his press conference this afternoon that all on...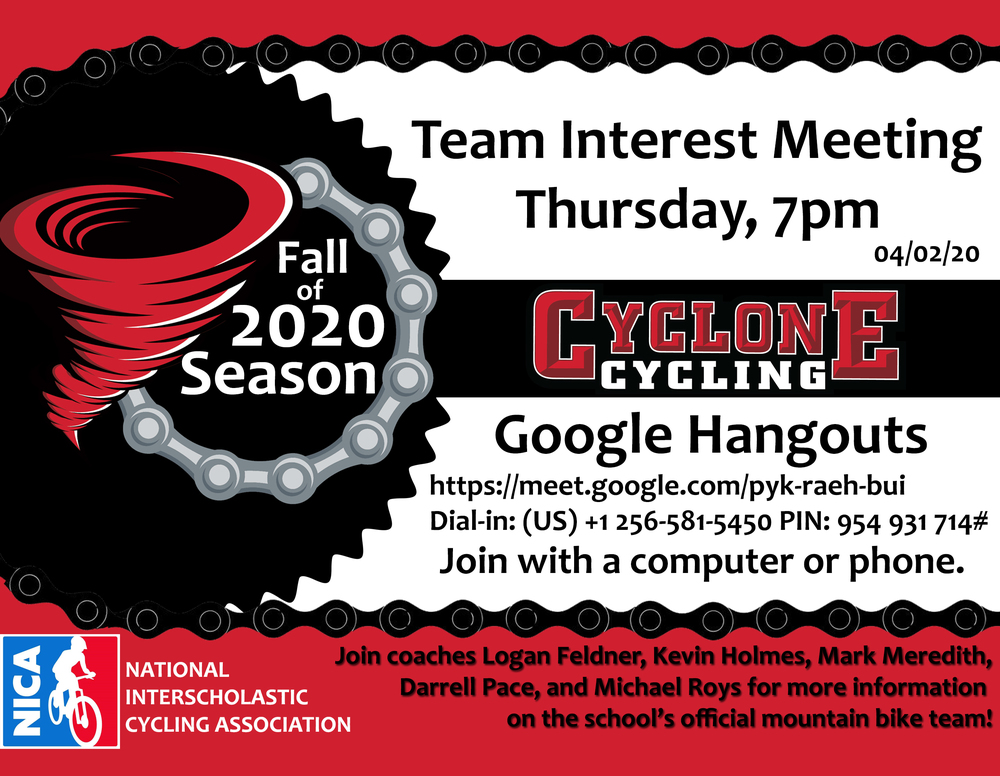 Russellville 6th through 12 grade students now have the opportunity to join one of Arkansas's fastest growing team sports. Cyclone Cycling Mountain Biking Team is the...
SEE ALL NEWS
LIVE FEED

Russellville Middle School
about 9 hours ago
The RMS nurse will be at school Monday the 13th from 9am-1pm for medicine pickup. Any medication not picked up by the end of the school year must be disposed of by law.

Russellville Middle School
about 10 hours ago
RMS has outside AMI packet drop off and pickup boxes now so you can come anytime you want. If you need a Chromebook you must come between 9-1pm on Tuesday and pick it up in the foyer.

Russellville Middle School
2 days ago
Remember AMI Packet pick up is Tuesday from 9am-1pm if you can not get it digitally. Drop off is anytime in our outdoor drop box.


RMS
5 days ago
Food Backpack Pickup Schedule
On Tuesdays
River Valley Food for Kids
5:30-7:30
or
any Elementary Schools
10:30-12:30
Bring documentation of the number of children in the home
SEE ALL POSTS