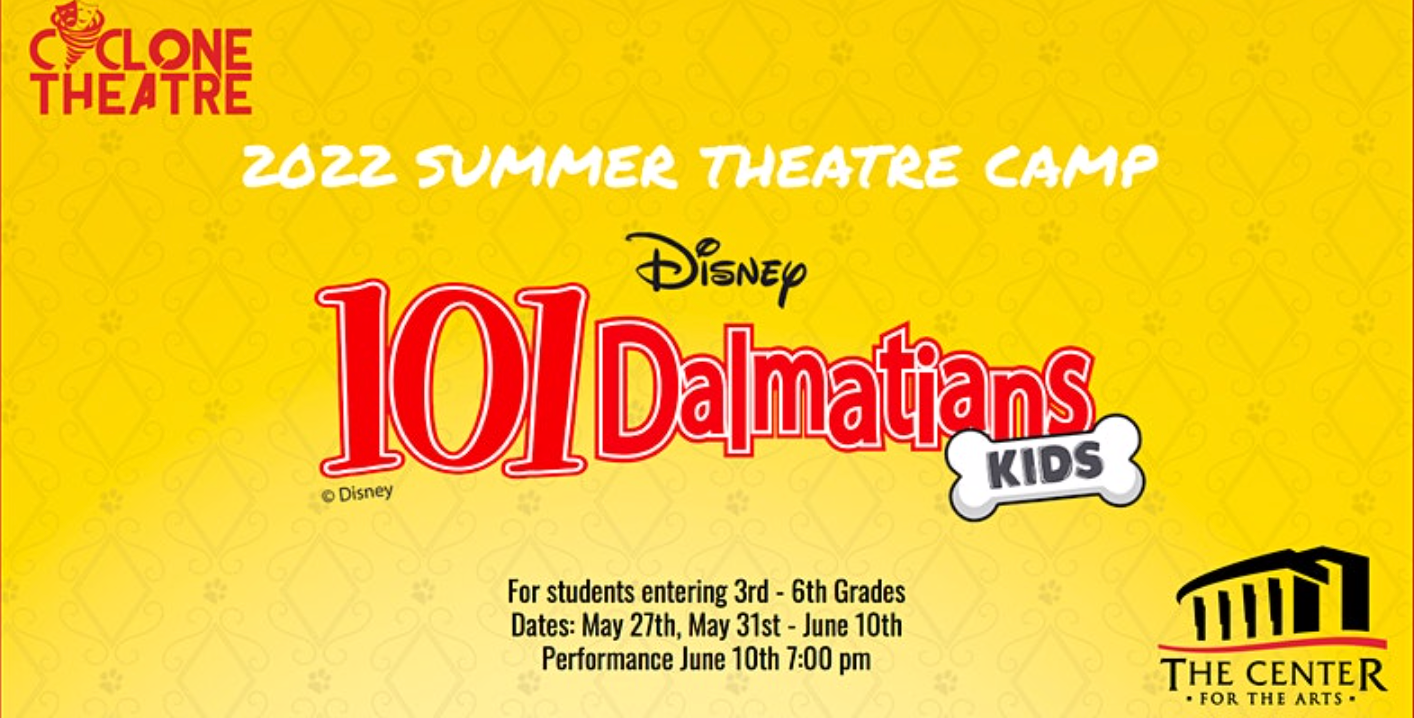 Cyclone Theatre hosts SUMMER THEATRE CAMP

FRIDAY, May 27
TUESDAY - FRIDAY, May 31- June 3
MONDAY - FRIDAY, June 6-10
Performance: June 10 - 7:00pm
101 Dalmatians KIDS Summer Theatre Camp: Entering Grade 3-6
Mission Statement: "I learned how to do that at camp" … A phrase often used by adults when explaining unexpected skills like fire building, tying knots, or archery. The same can be said of artistic skills learned in a camp setting. Theatre Camp teaches skills such as teamwork, public speaking, self confidence, concentration, and vital communication skills, as well as theatre performance and technical skills. These invaluable skills, learned in the fun and creative setting of an age appropriate camp program, will continue to grow and build into adulthood. Students will audition, rehearse, design their costumes, build their set, and put on an incredible performance!
Camp will run May 27th 8:30 am to 2:30; May 31st - June 10th 8:30 - 2:30. Students are responsible for bringing a sack lunch. Students need to wear closed-toe shoes and clothes they can dance and move in. All camp participants will be in the show, parts will be determined at auditions on May 27th.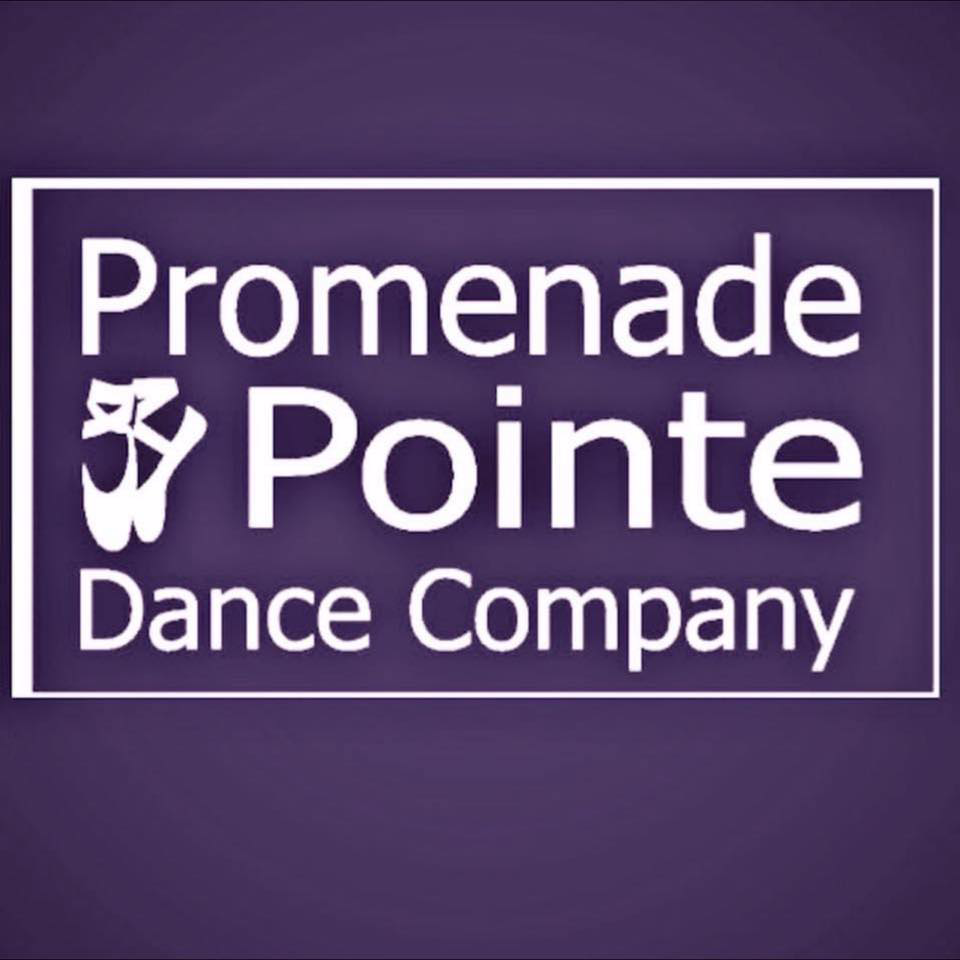 Promenade Pointe Dance Company hosts I'M SO FLY I NEVERLAND!

SATURDAY, JUNE 4 - 7:00pm

Promenade Pointe Dance Company presents an original production, "I'm So Fly I Neverland", inspired by the classic Broadway and television musical PETER PAN staring acclaimed gymnast and Broadway star Cathy Rigby.
Enjoy all your favorite scenes including the Darling children, mermaids, crocodiles, and Captain Hook come to life with local dancers of all ages! This is a performance you don't want to miss!
The Box Office will open 1 hour prior to the show.
Tickets on sale now! Avoid lines at the Box Office by purchasing yours HERE.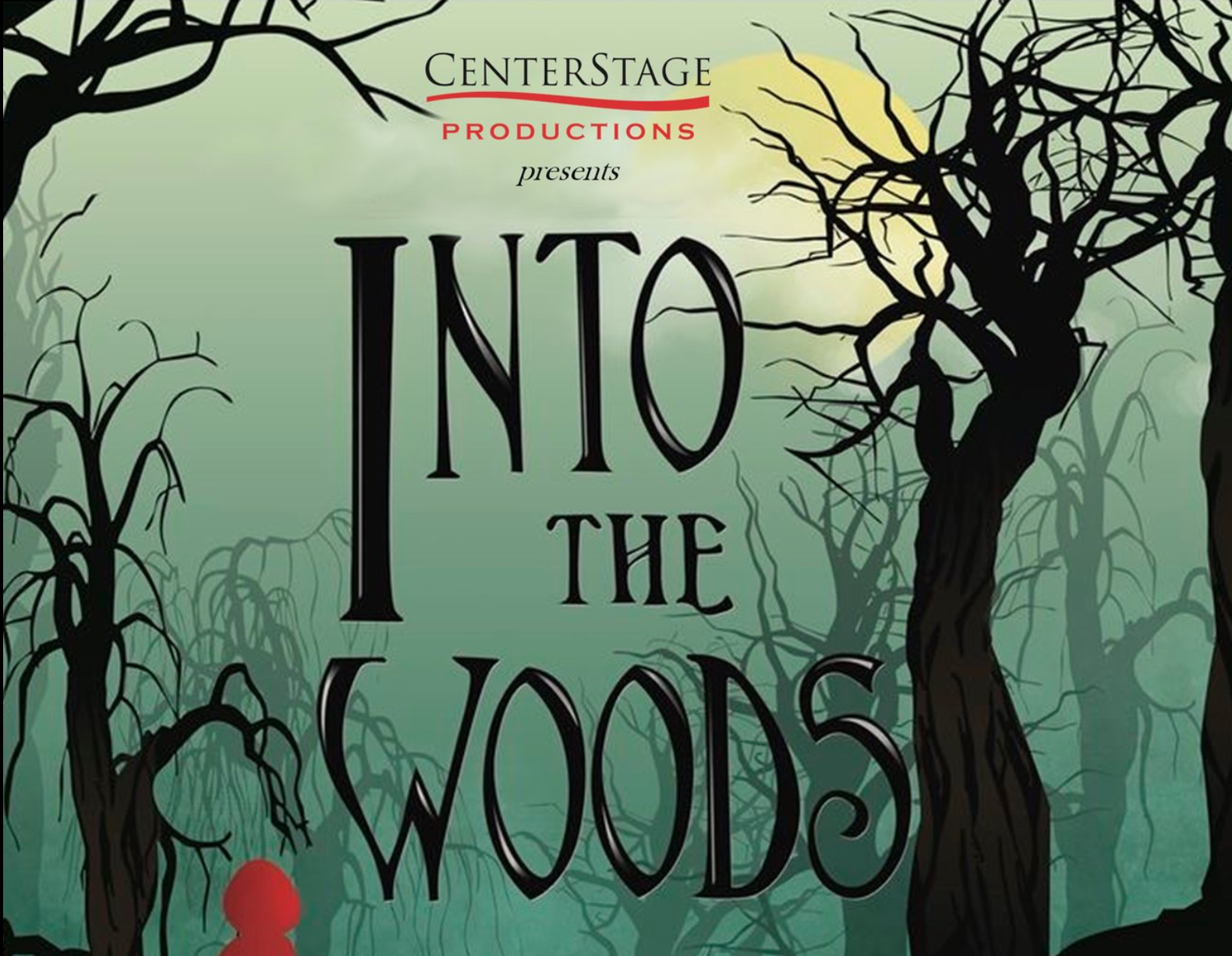 CenterStage Productions presents INTO THE WOODS

THURSDAY, JUNE 23 - 7pm
FRIDAY, JUNE 24 - 7pm
SATURDAY, June 25 - 7pm SUNDAY, June 26 - 2pm
This musical is tied together by a story involving a childless baker and his wife and their quest to begin a family (the original beginning of the Grimm Brothers' "Rapunzel"), their interaction with a witch who has placed a curse on them, and their interaction with other storybook characters during their journey.
Tickets on sale now! Avoid lines at the Box Office by purchasing yours HERE.