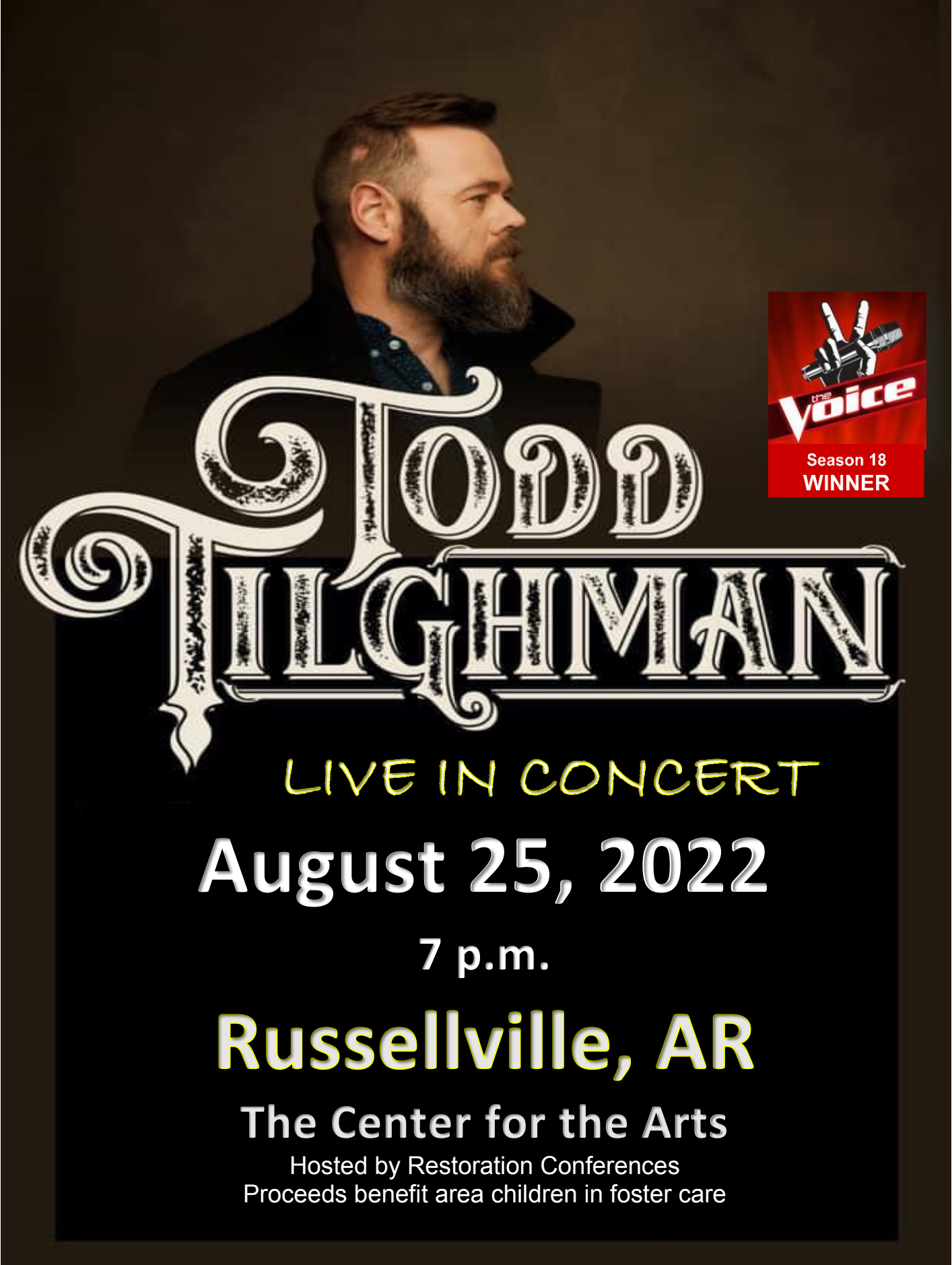 Restoration Conferences presents TODD TILGHMAN

THURSDAY, AUGUST 25 - 7pm

Blending the sounds of Country, Gospel, Worship and Classic Rock, Todd Tilghman's raspy, soulful voice, contagious enthusiasm, and tangible authenticity all definitely stand out in a crowd. Todd has been married to his high school sweetheart, Brooke, since 1998. The couple have eight children. Todd is most well known as the winner of the 18th Season of NBC's "The Voice". Todd describes his music as "slice of life". He shares real lyrics about real life and faith, often finding it challenging to squeeze inside a particular genre. "I just want people to hear the music and immediately remember experiences in their own lives. I want it to have meat, you know? I want to do what I can with my music to share with the world those things that are universally important to us all: love, and family, and faith, and the passing of time, and I'll throw in a little soul and some fun too."
Tickets are on sale now! Avoid lines at the Box Office by purchasing yours HERE.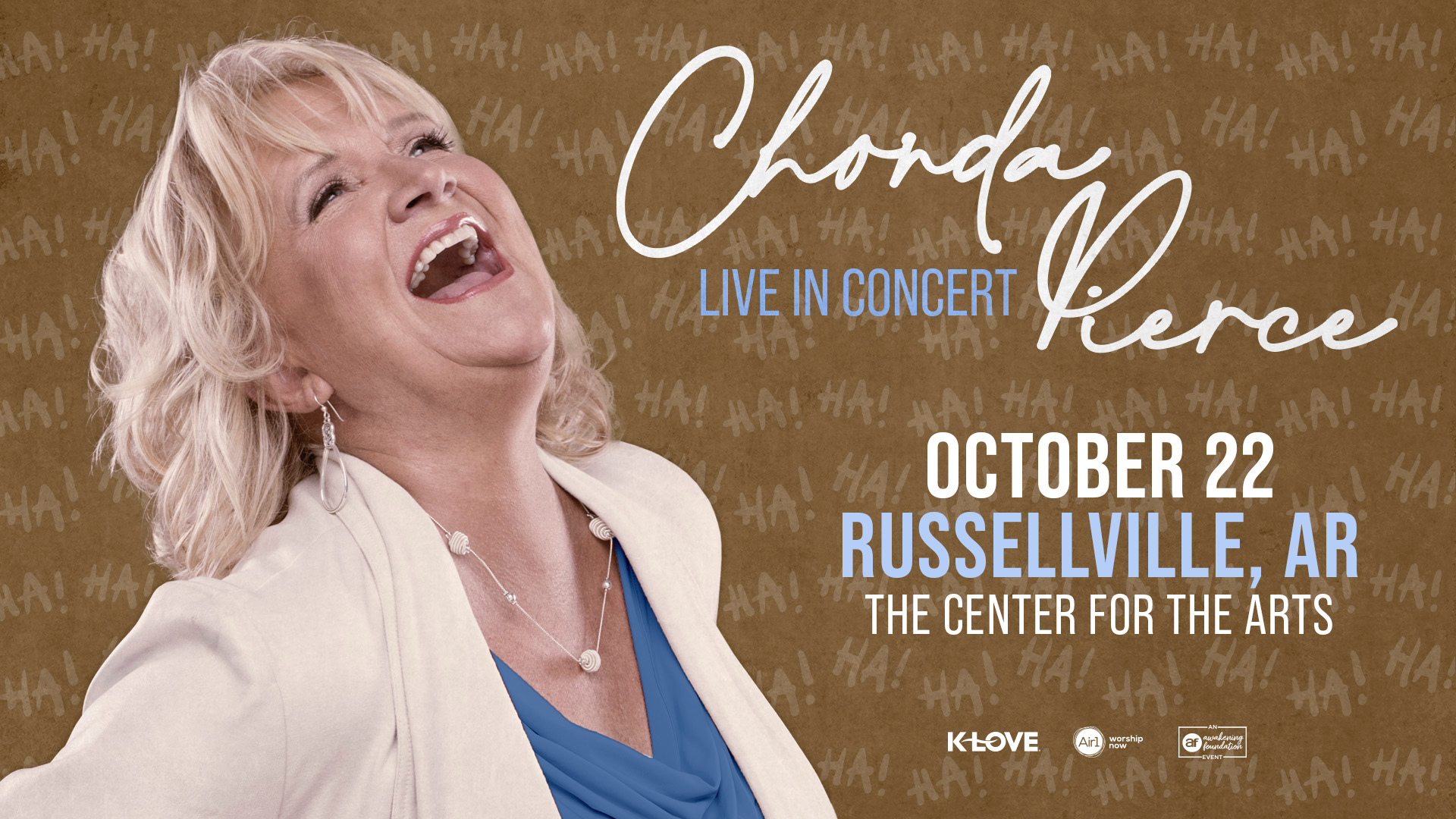 CHONDA PIERCE: LIVE IN CONCERT

SATURDAY, OCTOBER 22 - 7pm

Experience laugh after laugh with comedian, Chonda Pierce, Live in Concert at The Center for the Arts!
Tickets are on sale now!
Don't wait until they are gone! Reserve your seat today! And don't forget to save 20% when you enter the code "INSIDER" at checkout!