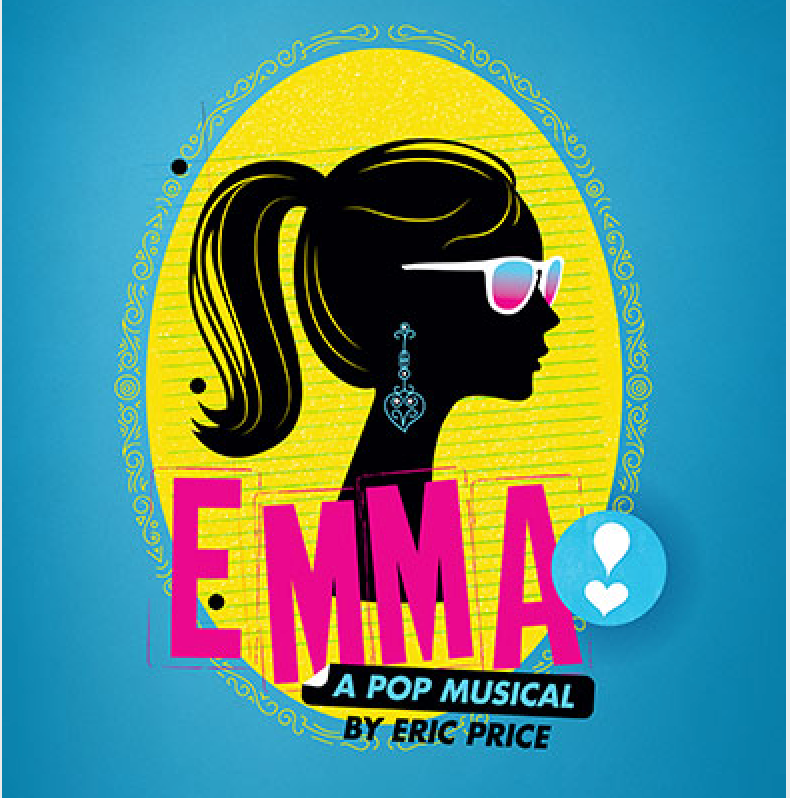 Whirlwind Theatre Presents EMMA: A POP MUSICAL
THURSDAY, 1/27/22 - 7pm
FRIDAY, 1/28/22 - 7pm
SATURDAY, 1/29/22 - 7pm
Emma, a senior at Highbury Prep, is certain she knows what's best for her classmates' love lives, and is determined to find the perfect boyfriend for shy sophomore Harriet by the end of the school year. But will Emma's relentless matchmaking get in the way of finding her own happiness? Based on Jane Austen's classic novel, this sparkling new musical features the hit songs of legendary girl groups and iconic female singers from The Supremes to Katy Perry. Girl power has never sounded so good!
TICKETS ON SALE NOW! Purchase your tickets HERE!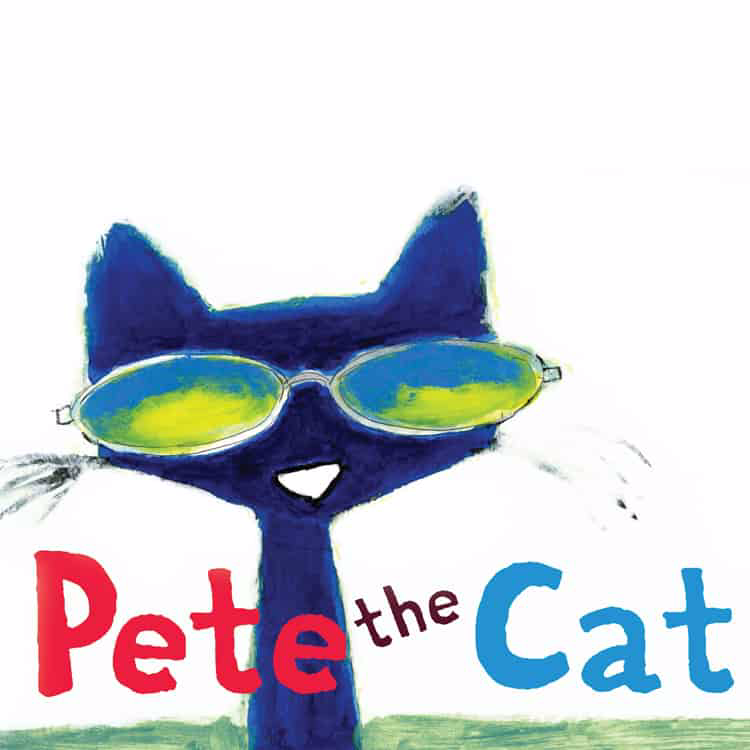 PETE THE CAT
TUESDAY, 2/22/22 - 9am & 1pm
For Pete the Cat, life is an adventure no matter where you wind up. So the minute the groovy blue cat meets The Biddles, he gets the whole family rocking. That is, except for young Jimmy Biddle, the most organized second grader on planet Earth.
But when Jimmy draws a blank in art class during the last week of school, it turns out Pete is the perfect pal to help him out. Together, they set out on a mission to help Jimmy conquer second grade art, and along the way, they both learn a little something new about inspiration. Join Jimmy and Pete on an adventure of friendship, all the way to Paris and back in a VW Bus!
Field trip opportunity for students in grades K-3. Run time: 50 minutes
Tickets on sale soon!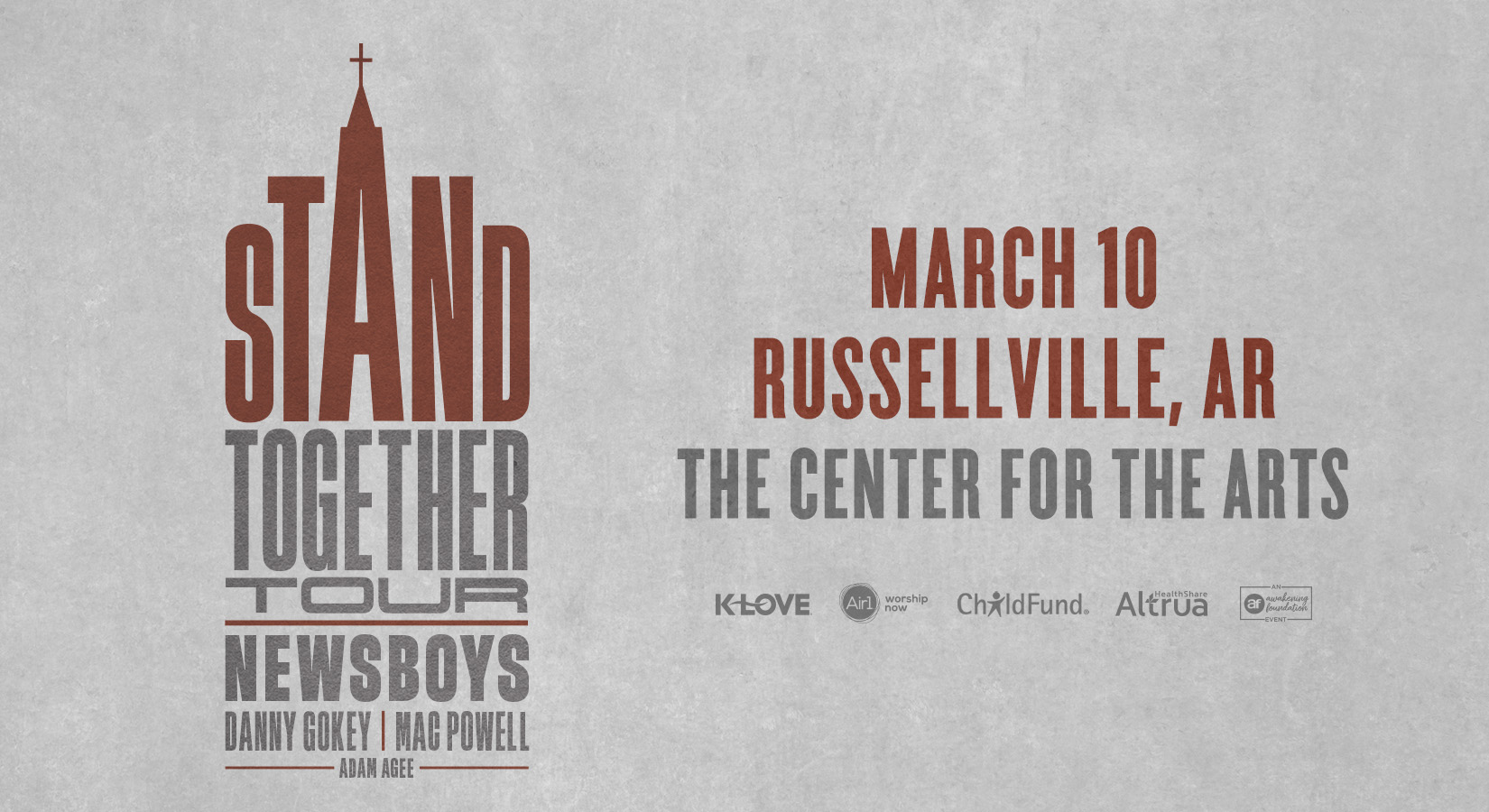 STAND TOGETHER TOUR
NEWSBOYS . DANNY GOKEY . MAC POWELL
THURSDAY, 3/10/22 - 7pm
Now is the time to Stand Together, united by a night of music! Join us for The Stand Together Tour with Newsboys, Danny Gokey, and Mac Powell to worship with a shared purpose.
VIP Gold Circle Doors Open at 5:00p
Regular Doors Open at 6:00p
Tickets on sale now! Purchase your tickets HERE!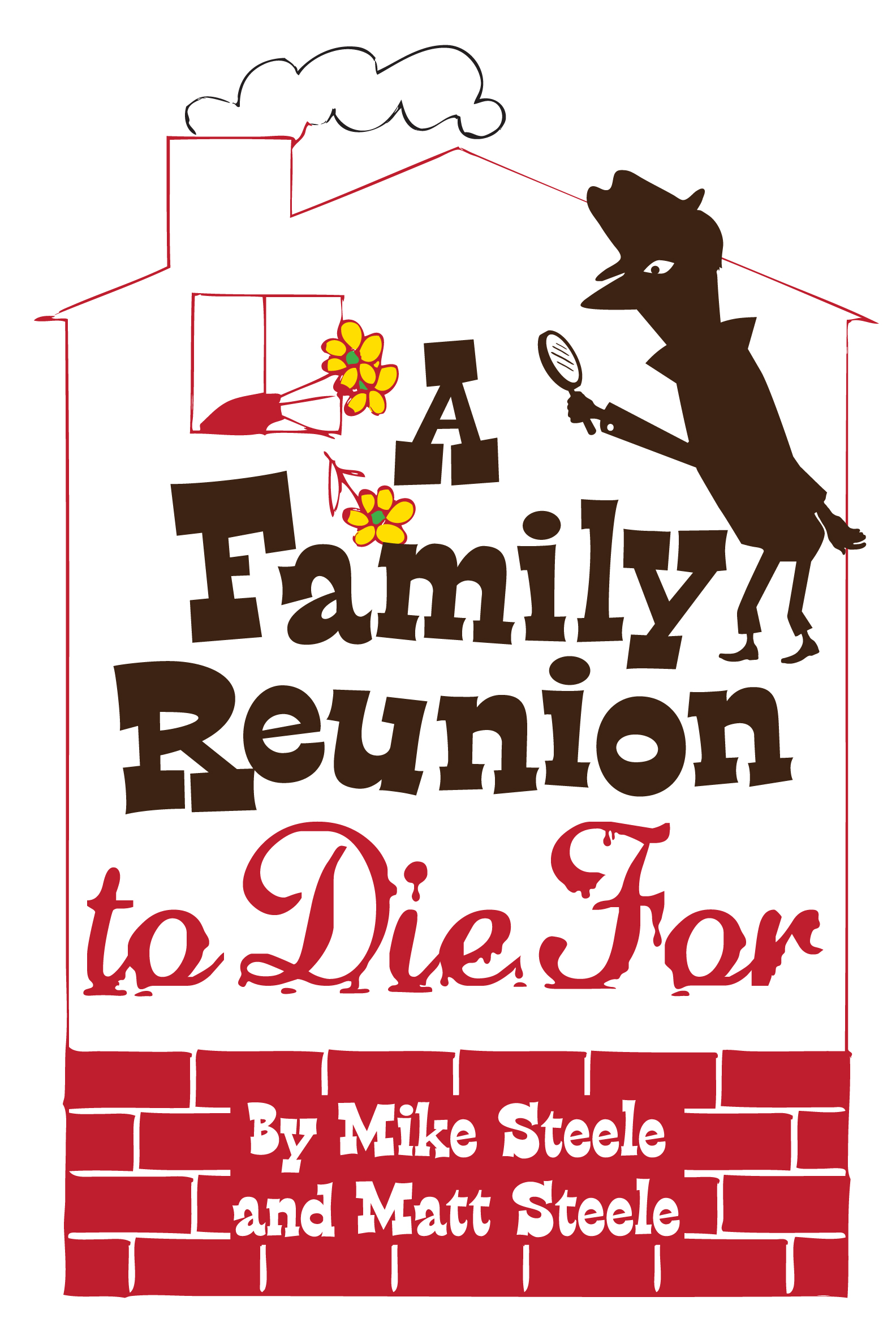 CenterStage Productions Presents: A FAMILY REUNION TO DIE FOR
THURSDAY, 3/17/22 - 7pm
FRIDAY, 3/18/22 - 7pm
SATURDAY, 3/19/22 - 7pm
A MURDER MYSTERY COMEDY WITH AUDIENCE INTERACTION
It's time for the Knotting Family Reunion, and newlywed Christine Franklin is eager to show off her husband Freddie to the family she hasn't seen in years. The joyful reunion quickly turns sour though when Aunt Gretchen, Cousin Rachel, and Cousin Stefan are all murdered.

The members of the Knotting Family are dropping like flies, and Christine seems to be next in line to become a victim! To make matters worse, a terrible storm has trapped all of the guests inside. It's up to Freddie to catch the murderer and save his blushing bride. After all, he is a detective — well, a mall security guard turned wannabe detective, anyway. Who is trying to wipe out the Knotting family? Is it the pair of squirrel-hunting hillbilly sisters with their rifle? The former Vegas showgirl with a knack for knitting? The maid with a single digit IQ? The grouchy cook? The bitter journalist? The troupe of mimes? Gretchen, Rachel, and Stefan return from the dead, and with the audience's help, teach Freddie what it takes to be a real detective.

Complete with a hilarious chase scene, a chance for several of the characters to interact with the audience, and a few surprising plot twists, this refreshingly fun murder mystery comedy is the perfect play for audiences age 12 and up.
Tickets on sale soon!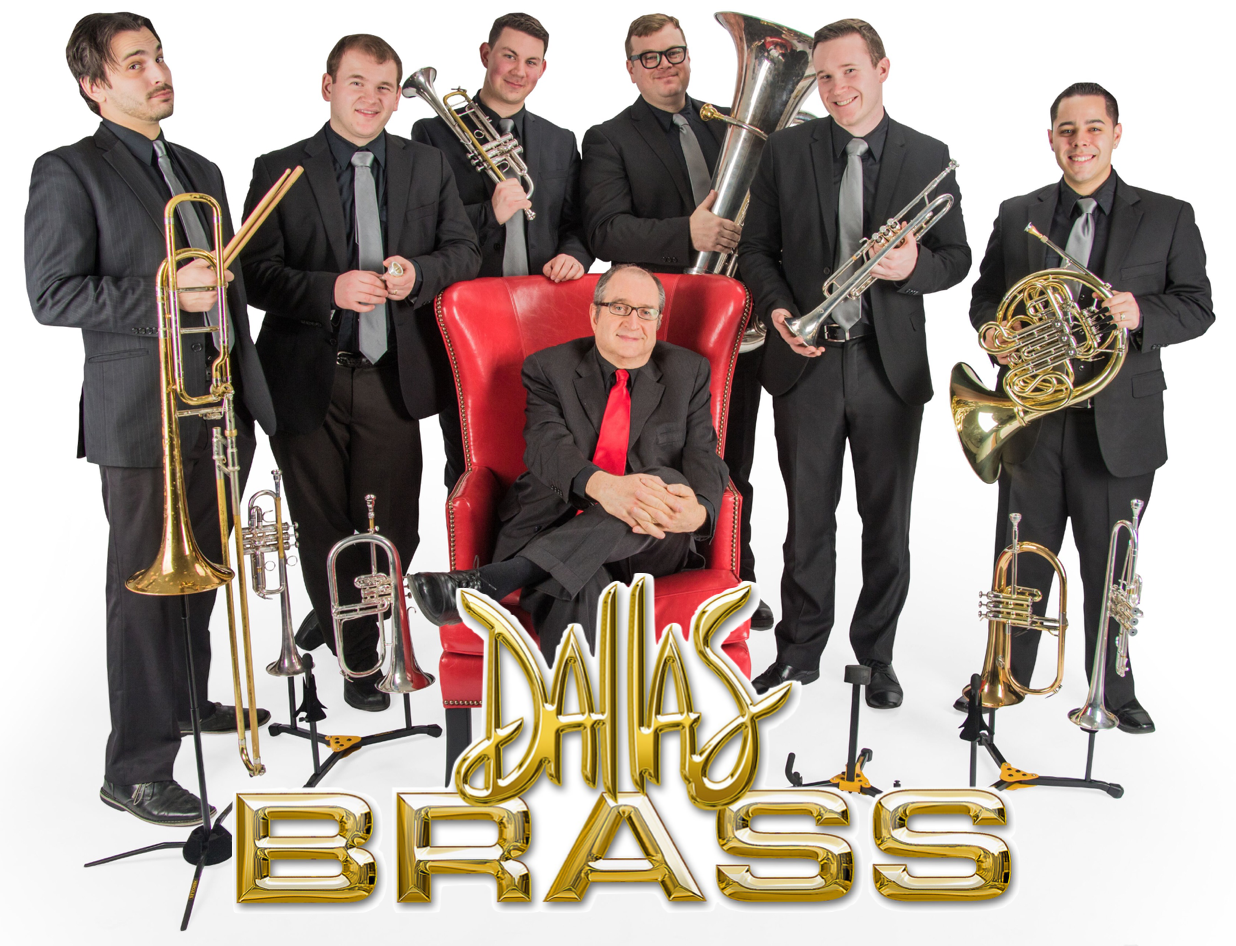 DALLAS BRASS
TUESDAY, 3/30/22 - 7pm
Since its founding in 1983 by Michael Levine, the Dallas Brass has become one of America's foremost musical ensembles. The group has established a unique blend of traditional brass instruments with a full complement of drums and percussion, which creates a performing entity of extraordinary range and musical challenges. The Dallas Brass repertoire includes classical masterpieces, Dixieland, swing, Broadway, Hollywood and patriotic music. According to Mr. Levine, "a Dallas Brass concert is intended for the entire family. Our ideal audience has a range in ages from 5 to 95. Our goal is to entertain and enrich by playing great music, while showing our audience how much we enjoy what we do."
In addition to their solo engagements, the Dallas Brass appears with symphony orchestras nationwide. Symphonic credits include the Cincinnati Pops conducted by Erich Kunzel, New York Pops conducted by Skitch Henderson, and the Philly Pops conducted by Peter Nero. The Dallas Brass has performed at Carnegie Hall, the John F. Kennedy Center in Washington, DC, and has toured overseas to Europe and the Far East. They have shared the stage with the late Bob Hope, have performed for Presidents Gerald Ford and George H. W. Bush, have appeared on the CBS "Early Show," and their music has been used numerous times on the television show, "The Young & The Restless."
​The ensemble has released seven recordings: Debut, Dallas Brass II, A Merry Christmas with Brass, Windborne, Nutcracker, American Songbook and American Musical Journey. The Dallas Brass has a strong dedication to working with young musicians, frequently going into the public schools to present clinics and workshops for students of all ages.
Tickets on sale soon!

Cyclone Theatre Presents: THE ADDAMS FAMILY
THURSDAY, 4/28/22 - 7pm
FRIDAY, 4/29/22 - 7pm
SATURDAY, 4/30/22 - 7pm
SUNDAY, 5/1/22 - 2pm
THE ADDAMS FAMILY, a comical feast that embraces the wackiness in every family, features an original story and it's every father's nightmare: Wednesday Addams, the ultimate princess of darkness, has grown up and fallen in love with a sweet, smart young man from a respectable family– a man her parents have never met. And if that wasn't upsetting enough, Wednesday confides in her father and begs him not to tell her mother. Now, Gomez Addams must do something he's never done before– keep a secret from his beloved wife, Morticia. Everything will change for the whole family on the fateful night they host a dinner for Wednesday's "normal" boyfriend and his parents.
Tickets on sale soon!