The Center for the Arts Foundation desires to bring powerful and beautiful events to our community! To do this we need your help. By giving to The Center for the Arts Foundation, a nonprofit 501 (c)(3) organization, your donation helps produce The Center for the Arts performing arts series.
The mission of The Center for the Arts Foundation is to provide the community opportunities to enjoy, have access to, and benefit from cultural experiences related to live performances through music, dance, art, theatre and other entertainment. We strive to be the leader in quality artistic and educational programming dedicated to providing audiences and students of all ages the highest quality of artistic work, while inspiring them to dream and create.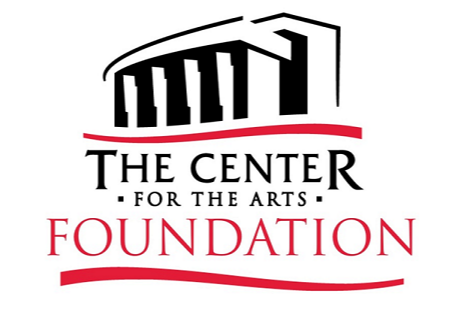 As we prepare to offer our community a performing artist series, we are asking for support from corporate donors, local businesses, foundations and individuals so we can complete our mission of spreading the power and beauty of art to everyone in our community. By providing artistic opportunities, we hope to open the eyes of our community and children to the arts and bring families together in a safe, friendly environment. The Center for the Arts Foundation strives to help build a stronger community, one that inspires and enriches the lives of individuals every year. Through your donation, you will become a significant part of this effort.
Contact The Center office today at 479-498-6600 for more information on how you can be a part of bringing the arts to our community.
Donations can be made in any amount at anytime through our online portal at http://tcfta.booktix.com or by mailing your donation to
The Center for the Arts, 2209 S Knoxville Avenue, Russellville, AR 72802.

CENTER PARTNERS
In an effort to present quality, educational and entertaining events for our students and our community, we need YOUR help! We have established the Center partners as a group of dedicated community volunteers who will provide a variety of services for the facility including ushers, greeters, tour guides, special event assistants, backstage assistants, administrative assistants and more. The Center partners program is open to those 18 years and older and those who are accepted into the program must attend a mandatory training session each year. If you would like more information on becoming a Center partner and would like an application, please contact us at 479-498-6600.
ADOPT-A-BENCH PROGRAM
The Center for the Arts invites you to help support our brand new facility by sponsoring a bench to be placed in our beautiful lobby. Adopting a bench is a great way to show your support of The Center while recognizing a group or individual(s). For a donation of $2,000, a permanent engraved plaque in honor of, in memory of, or in recognition of an organization, a teacher, a student, family member or patron of the arts will be placed on a bench in The Center lobby.
CURRENT BENCH SPONSORS
Downtown and Noon Rotary Clubs of Russellville
Aguilar Foot Care Clinic - Dr. Danny Aguilar and Family
SEAT NAMING CAMPAIGN
Make a lasting contribution to the arts with The Center for the Arts Seat Naming Campaign. When you adopt a seat, a permanent plate inscribed with the name of your choosing will be made and placed on the seat. The seats are located in the theatre of The Center on both the main floor and balcony level. Seats are $250 for the Orchestra Section and $100 for the Mezzanine and Balcony Sections each and proceeds from the seat donations support programs offered by The Center for the Arts Foundation, Inc., a nonprofit 501 (c)(3) organization. The Center's Seat Naming Campaign is a great way to leave your own legacy for all to see. You can adopt-a-seat in the name of your child or children, a grandchild or grandchildren or other special family member. You could also adopt-a-seat in the name of a special friend or loved one or to recognize your organization or business.