THEATRE CAMP Chrissy Clayton APR 28, 2021 IN THE JUNGLE CHILDREN'S SUMMER THEATRE CAMP JUNE 7-11 & 14-18 - 8:00 am - 3:00 pm PERFORMANCES JUNE 18 &19 - 7:00 pm Cyclone Theatre invites students entering grades 3-6 an opportunity to see all aspects of theatre life! Campers will audition, rehearse, and perform a 30-minute Theatre for Young Actors Edition musical. They will rotate through acting, dance, and music sessions in the morning. After lunch they will work on creating costumes, props, and painting set pieces. This will be a full immersion into a theatrical production! Students will need to bring their own sack lunches. Water and snacks will be served each day. $150 fee per student and includes a camp shirt and 2 tickets to the end-of-camp performance. Additional tickets will be available for purchase. Register a camper online at
http://tcfta.booktix.com
or contact the Box Office at 479.498.6600.

BLACK FRIDAY SALE Celebrate the Holidays with A Motown Christmas on December 13th! Tickets are on sale now and save $10 off per ticket now through December 1st. Purchase tickets at
www.amotownchristmas.com

DALLAS BRASS CONCERT CANCELLATION In light of current events, an agreement between Dallas Brass, ATU and RHS has been reached to cancel the concert that was scheduled for 3/30. We are working to secure a date for the 20-21 year. Please check our website for future updates.

Sail On: The Beach Boys Tribute Tickets ON SALE NOW Tickets are available online at
www.russellvillecenter.net
or at our Box Office! 2209 S Knoxville Ave or 479-498-6600.

Mandisa's Girls Night Live Tickets ON SALE NOW

Join us at The Center on Monday, July 8th at 7:00pm as The Arkansas Shakespeare Theatre brings Romeo & Juliet to our stage. Great for all ages! Tickets are available on our website at russellvillecenter.net and at our Box Office or by calling 479-498-6600.

"You're A Good Man, Charlie Brown" is a fun-filled musical highlighting a day in the life of the beloved Peanuts characters by Charles Schultz. Linus totes his blanket as Lucy pines after the Beethoven-loving Schroeder, Sally explains her philosophy of life while Charlie Brown laments about baseball and Snoopy begs for Suppertime! Guaranteed to please audiences of all ages!" Presented by Cyclone Theatre on September 28 &29th at 7:00pm and on Sept 30th at 2:00pm. Contact our box office at 479-498-6600 for ticket information.
Opening TOMORROW night! "The Music Man" is a musical based on a story by Meredith Wilson and Franklin Lacey. The plot involves a con man, Harold Hill, who masquerades as a band organizer and sells band equipment to naïve townspeople. However, as the story unfolds, it becomes clear that Harold is not what he claims to be and he plans to skip town without fulfilling his sworn obligations. Marian, the local librarian and piano teacher, begins to see through Harold's ruse but when Harold starts aiding her younger brother Winthrop in overcoming his lisp and anxieties, Marian falls in love. This award-winning, critically acclaimed Broadway classic is an all-American institution, full of quirky characters, charmingly predictable over the top situations, an incredible musical score of rousing marches, a hilarious group of townswomen, barbershop quartets and sentimental ballads. The show is produced by River Valley Arts Center and will be showing June 22-23 and June 29-30 at 7:00 pm and June 25 and July 1 at 2:00 pm. Tickets are $18 adult and $10 children. Tickets will be available at the door.
It's show week!!! Cyclone Theatre students have been working so hard for months to bring this awesome show. The set is amazing and straight off the Broadway tour. You will not be disappointed!! Tickets on sale now or at the door. Adults $10 and students/children $5. All seating is general admission. Thursday - Saturday at 7:00 pm and Sunday at 2:00 pm. Come join us!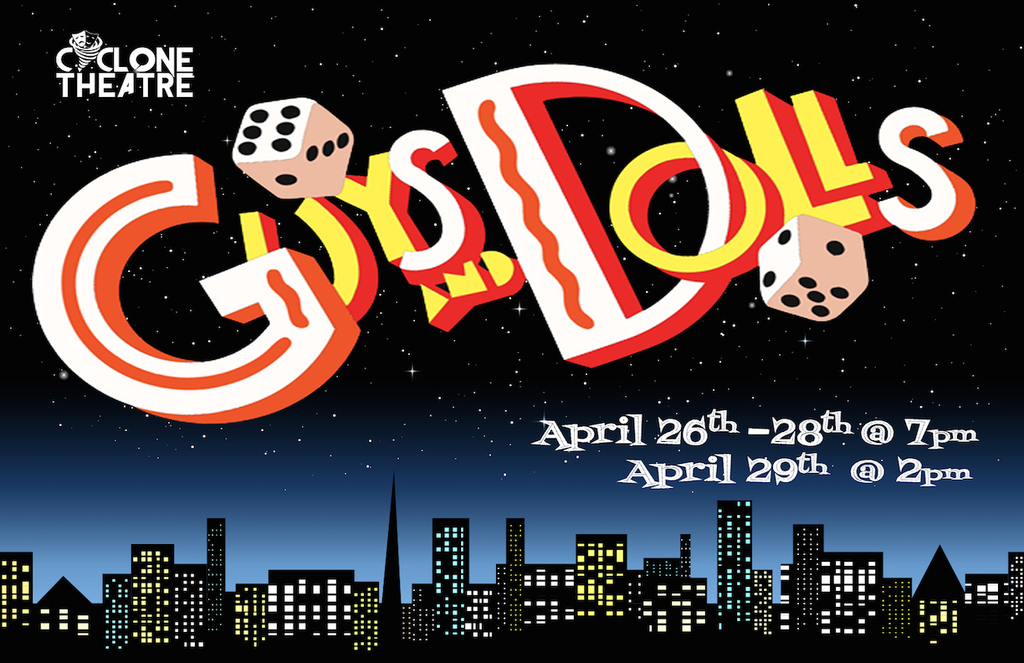 RHS East Night Out tonight from 5:00 pm - 7:00 pm. East students support a lot of activities not only in the high school but the district and community as well. Come and learn about some of the technology they use to produce their projects. Free and open to the public.
On A Summer's Night: An Evening of Classic Rock will be at 7PM Saturday, June 16th at the Center for the Arts. This event is a concert fundraiser benefiting Arkansas Center for Music Education. Led by musical director Dr. Brian Faulkner and artistic director Larry Roberts, of RedBea Productions, some of Arkansas's best musicians come together in support of community music education. The show will be performed as a live radio show with DJ Rich Mann (Richard Minnick) taking us through the music of such greats as Doobie Brothers, Chicago, Journey, the Beatles, Fleetwood Mac, REO Speedwagon, Heart, STYX, Kansas, BTO, the Eagles, Boston, and a host of other artists from the 60's to the 80's.
RSD K-5 Art Exhibition -Russellville School District will host a Student Art Exhibition featuring artwork from 25 students in grades kindergarten-5th from each RSD elementary school. The Exhibition will take place Sunday, April 8, 2018, from 2-4 p.m. at The Center for the Arts. The Student Art Exhibition will showcase the strongest fine art pieces from each school and students will be presented with award certificates after the show. Parents and community members can view the Exhibition until April 12, 2018, from 9 a.m. to 4 p.m. at The Center for the Arts.
Russ Vegas Karaoke this Saturday! Join us at 6:00 pm for a Silent Auction and 7:00 pm for Karaoke. Tickets are $5 for adults and students are free. All proceeds go to benefit the RSD Athletic Department.
JUST ANNOUNCED!! Chonda Pierce Getting Back to Funny Tour coming to The Center, Sunday, April 15, 2018 at 7:00 pm.
Join us tonight at 7:00 pm for the annual Christmas Concert by Russellville Middle School band. The event is free.
Big news coming FRIDAY at 10:00 am! Be on the look out!!
Join us tonight for a FREE holiday concert by Cyclone Band! 7:00 pm.
Beautiful fun night ahead at the Feast!
Walkway to the Feast!
What a great celebration of holiday music will be happening at The Center this weekend. The RHS Choir presents Feast of Carols and Dessert Carols tonight thru Sunday. Both will held on stage. Happy Holidays!!