RUSSELLVILLE, AR - The Center for the Arts Foundation has been awarded a $10,000 grant from the Russellville Advertising and Promotion Commission. Christie Graham, Executive Director of Tourism, recently made the presentation during a Russellville School District Board of Education meeting.
\r\n
The Center for the Arts Foundation was formed as a unique partnership with Russellville School District in the operation and use of The Center for the Arts. The mission of The Center Foundation is to provide opportunities to enjoy, have access to, and benefit from cultural experiences related to live performances through music, dance, art, theatre and other entertainment. \r\n
\r\n
As a not-for-profit organization, The Center Foundation relies heavily on support from donors, sponsors, members, and the generosity of individuals, corporations, and foundations to help fill the gap, as ticket sales will cover only a portion of the operating costs of events. Thanks to the generosity of Russellville A & P and others, The Center for the Arts Foundation is excited to continue providing great opportunities for art and entertainment in the Russellville area.
\r\n
The Center for the Arts Foundation, in conjunction with the Russellville A & P, are pleased to present Dallas Brass in concert on Tuesday, March 29th at 7:00pm. Russellville High School Symphonic Band and Arkansas Tech University Symphonic Wind Ensemble will perform with Dallas Brass that evening. Tickets are available online at www.russellvillecenter.net.
\r\n
For more information on how to help support the efforts of The Center for the Arts Foundation, please contact The Center for the Arts at 479-498-6600.\r\n
\r\n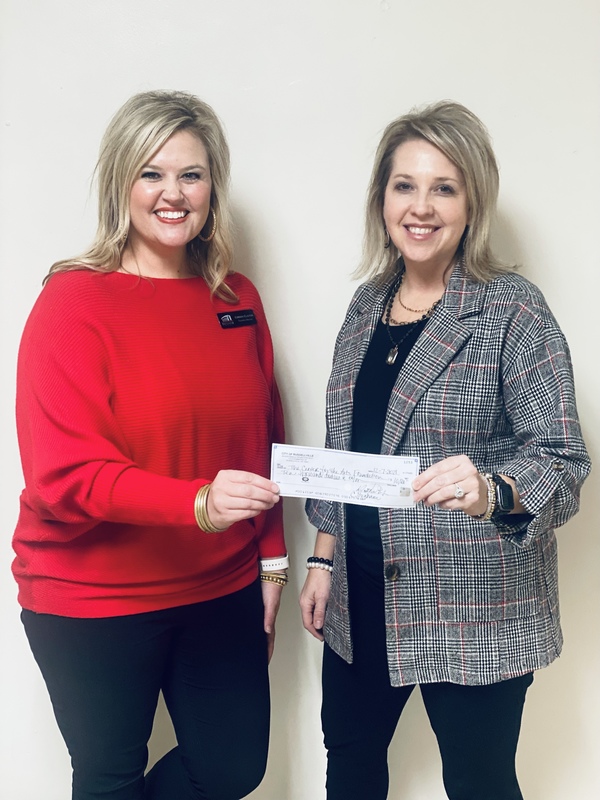 \r\n