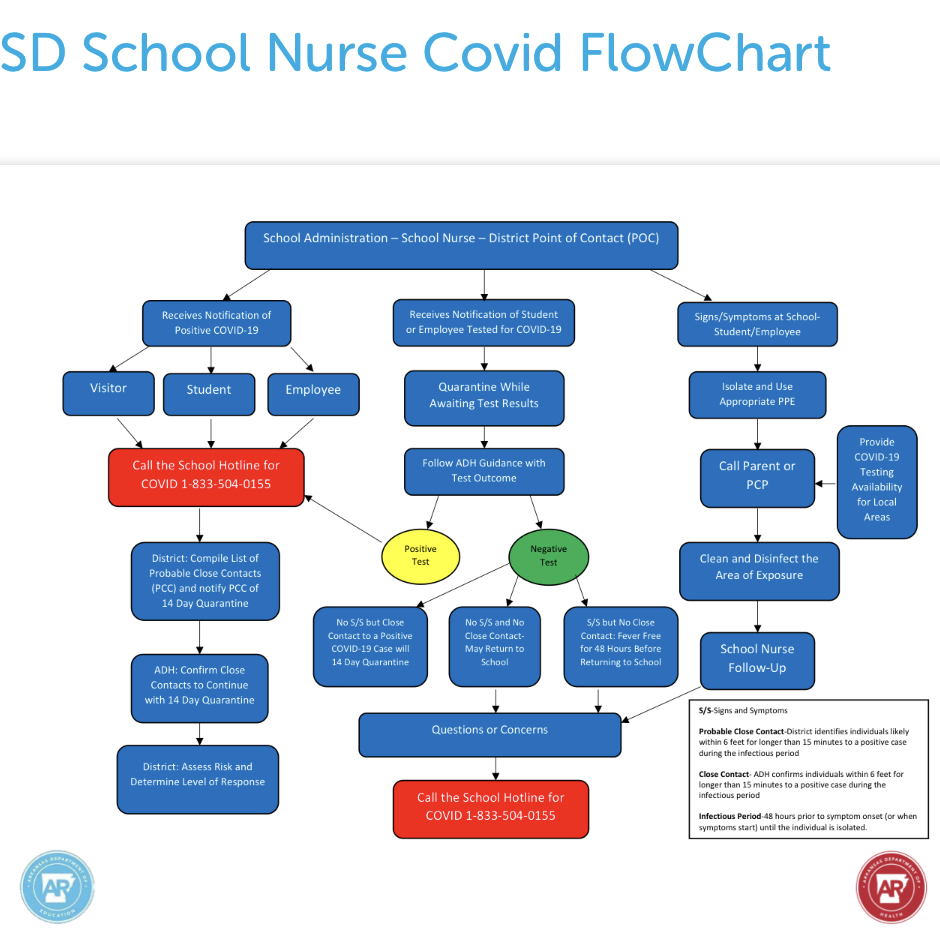 as discussed in our past School Board Meeting and in River Valley Now's, 'RSD... goes back to school' nursing segment that aired August 13, 2020. 
Look to our Back to School page for more information. 
Questions? Contact our district point of contact, RSD nursing coordinator, Annie.schanink@rsdk12.net.
For information on you or your student's ADH release letter status to return to school/work, send your questions directly to ADH.coronavirus@arkansas.gov.