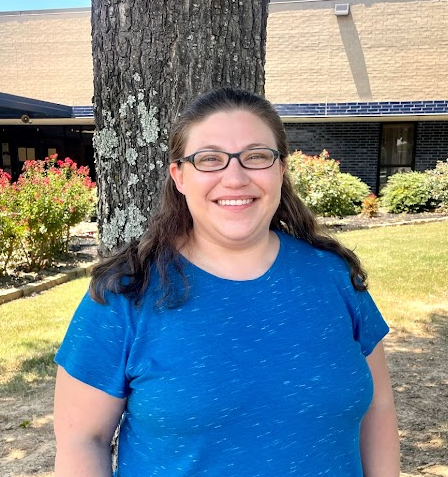 My name is Kaitlin Shaw, and I am CVE's music teacher! I attended Center Valley as a student in the 90s, and in 2021 I got the chance to come home. I am thrilled to be back as Center Valley's music specialist! Music is fun to teach because there is always more to learn, even if you've studied it your whole life. I am excited to help my students discover their musical gifts!
Before I began teaching, I spent five years at the University of South Carolina. In 2011 I received my Bachelor of Music in Education degree with a minor in Spanish and a Horn Performance Certificate. After graduation I taught K-12 band and elementary music for ten years at Trinity Christian Schools and Western Yell County Schools. I enjoyed teaching so many grade levels, and I loved being a band director! I still practice many instruments every day. I play the French horn, trumpet, trombone, flute, clarinet, guitar, recorder, and many more!
When I'm not teaching I like to garden and work on art and DIY projects. I also love camping, wearing my Star Wars armor, and learning about science and history.
Teaching music is a joy and a privilege. Music is important for children's well-being; it reduces stress, inspires creativity, and encourages decision-making, problem-solving, and cooperation. I am excited to share music with my students!