Live Feed

The Center for the Arts,
2 months ago
Opening TOMORROW night! "The Music Man" is a musical based on a story by Meredith Wilson and Franklin Lacey. The plot involves a con man, Harold Hill, who masquerades as a band organizer and sells band equipment to naïve townspeople. However, as the story unfolds, it becomes clear that Harold is not what he claims to be and he plans to skip town without fulfilling his sworn obligations. Marian, the local librarian and piano teacher, begins to see through Harold's ruse but when Harold starts aiding her younger brother Winthrop in overcoming his lisp and anxieties, Marian falls in love. This award-winning, critically acclaimed Broadway classic is an all-American institution, full of quirky characters, charmingly predictable over the top situations, an incredible musical score of rousing marches, a hilarious group of townswomen, barbershop quartets and sentimental ballads. The show is produced by River Valley Arts Center and will be showing June 22-23 and June 29-30 at 7:00 pm and June 25 and July 1 at 2:00 pm. Tickets are $18 adult and $10 children. Tickets will be available at the door.

The Center for the Arts,
4 months ago
It's show week!!! Cyclone Theatre students have been working so hard for months to bring this awesome show. The set is amazing and straight off the Broadway tour. You will not be disappointed!! Tickets on sale now or at the door. Adults $10 and students/children $5. All seating is general admission. Thursday - Saturday at 7:00 pm and Sunday at 2:00 pm. Come join us! see pic

The Center for the Arts,
4 months ago
RHS East Night Out tonight from 5:00 pm - 7:00 pm. East students support a lot of activities not only in the high school but the district and community as well. Come and learn about some of the technology they use to produce their projects. Free and open to the public. see pic

The Center for the Arts,
5 months ago
On A Summer's Night: An Evening of Classic Rock will be at 7PM Saturday, June 16th at the Center for the Arts. This event is a concert fundraiser benefiting Arkansas Center for Music Education. Led by musical director Dr. Brian Faulkner and artistic director Larry Roberts, of RedBea Productions, some of Arkansas's best musicians come together in support of community music education. The show will be performed as a live radio show with DJ Rich Mann (Richard Minnick) taking us through the music of such greats as Doobie Brothers, Chicago, Journey, the Beatles, Fleetwood Mac, REO Speedwagon, Heart, STYX, Kansas, BTO, the Eagles, Boston, and a host of other artists from the 60's to the 80's. see pic

The Center for the Arts,
5 months ago
RSD K-5 Art Exhibition -Russellville School District will host a Student Art Exhibition featuring artwork from 25 students in grades kindergarten-5th from each RSD elementary school. The Exhibition will take place Sunday, April 8, 2018, from 2-4 p.m. at The Center for the Arts. The Student Art Exhibition will showcase the strongest fine art pieces from each school and students will be presented with award certificates after the show. Parents and community members can view the Exhibition until April 12, 2018, from 9 a.m. to 4 p.m. at The Center for the Arts.
SEE ALL posts
News
Tim Hawkins - Bringing Funny to Russellville
read more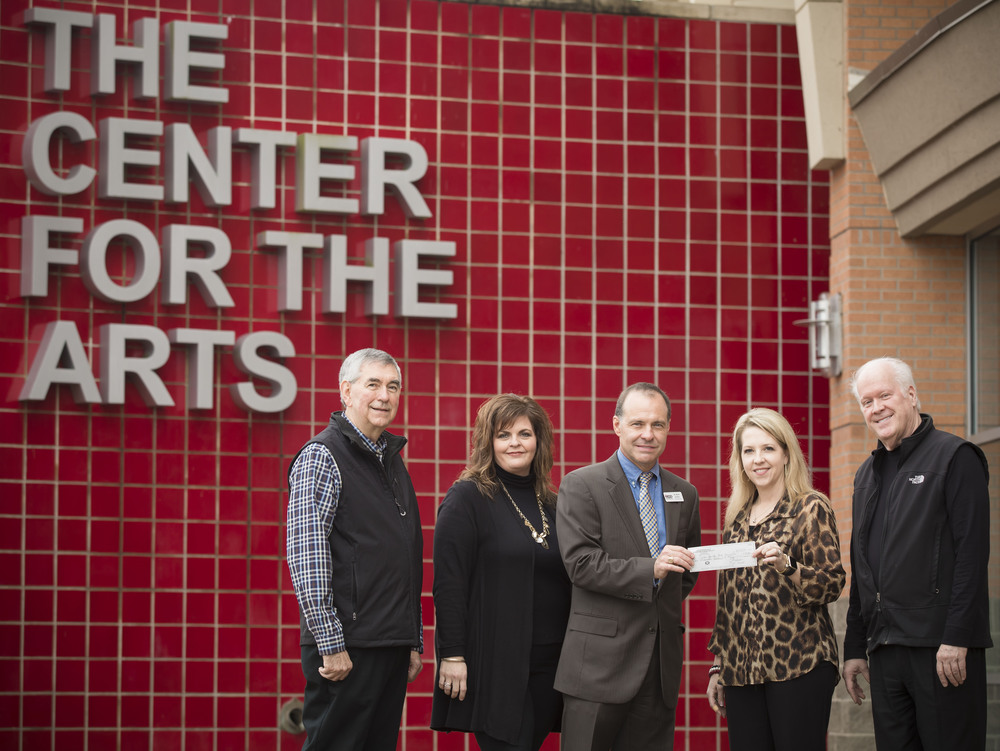 Center for the Arts Foundation Receives Large Donation
read more
SEE ALL NEWS